With an unprecedented amount of federal dollars now available for education, join us for this one hour webinar where we're explain what federal funds are available, provide some examples of ways to use them, and show you how to make the ask for these funds in your school.
This webinar is designed for ALL arts disciplines. Educators are invited to learn about accessing the funds in schools and arts non-profits are invited to learn about how they can partner with schools to use these funds.
While PMEA is presenting this webinar, it is designed for ALL arts disciplines. Educators will learn about funds available and how to use them for arts education. It's not a complicated process and can be very beneficial for your programs – we promise!
Arts non-profit groups are invited to attend to learn about opportunities to partner with schools as part of the use of federal dollars. We'll discuss programs that can be offered that will build and strengthen the scholastic arts education world with the non-profit arts education world.
School administrators, school board members, community members, and anyone that values arts education are invited to attend to understand federal funding streams (especially federal relief dollars) and the ways they can be used to support arts education.
This webinar is designed to be a broad overview of how federal funding works, what's available, and how to use it for arts education.
Act 48 credit is available for Pennsylvania educators attending this event.
Meet the Presenters

Mark Despotakis
Director of Public and Government Affairs, Pennsylvania Music Educators Association
Mark Despotakis is the Director of Public and Government Affairs for the Pennsylvania Music Educators Association. He handles the association's policy development and government relations efforts around music education issues, educates members about policy and advocacy, and works with a variety of stakeholders to advance the association's mission of advancing comprehensive and innovative music education for all students through quality teaching, rigorous learning, and meaningful music engagement.
Previously Mark was the Director of Market Development at Progressive Music in Pittsburgh, PA where he handled marketing and finance for the company that focused on serving school music programs.
Prior to working at Progressive Music, Mark spent time at CNN Newsource in Washington D.C. Currently, Mark serves on the SupportMusic Coalition Steering Committee, is a member of the Boards of Directors of NAMM Young Professionals, the Education Policy and Leadership Center (EPLC), Western Pennsylvania's Tournament of Bands, is a member of the National Association for Music Education's Advocacy Leadership Force, and serves on the Make Music Pittsburgh and UniSound Pittsburgh Steering Committees.
Mark graduated from Clarion University of Pennsylvania with a degree in Communication.
Dustin Loehr
Director of Arts Education & Title IV-A, Arizona Department of Education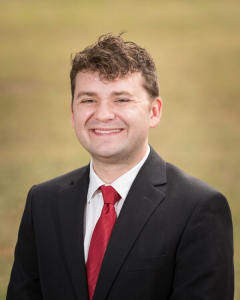 Dustin Loehr is a third generation Arizona native. Dedicated to advancing arts education across every community, Loehr was appointed as the Director of Arts Education & Title IV-A for the Arizona Department of Education (ADE) in May 2018 having previously served as the department's Arts Education Specialist.
An award-winning Arts Administrator and nationally recognized Federal Programs Expert, Loehr is the agency's steward of enrichment activities. He oversees programmatic aspects of Well-Rounded Education, Safe & Healthy Students, and Digital Literacy, serving as the director for: ADE Arts Education, ADE Safe & Healthy Students, and ADE Digital Learning. Leveraging an interdisciplinary team of content specialists, Loehr collaborates with educators, schools, community members, and policymakers to ensure every child receives a high quality, well-rounded education.
Dustin has worked intimately with Title I communities as an administrator and instructor. Loehr serves on ADE's ESSA State Plan Committee, the Rural Schools Community of Practitioners, the Social Wellness Committee, and is the state's Title IV-A Liaison to the US Department of Education. Loehr also currently serves the Well-Rounded Education Chair for the National Title IV-A Coalition Board of Directors, and was previously the Vice President for the national State Education Agency Directors of Arts Education.
Dustin is an arts-based researcher having received his MA in Humanities with an emphasis in Expressive Arts and Education from Prescott College (BA, ASU; AA, MCC). He is a published author contributing to numerous texts on the art of storytelling and data literacy for artists, arts educators, and education policymakers. As a performing artist, Loehr has written, produced, and performed several full-length solo performances merging autobiographical storytelling with tap dancing. He has worked as a professional stage manager, choreographer, director, teaching artist, and Arts Educator. Dustin lives with his wife and creative collaborator, artist Caila Rochelle and their four children. They keep a backyard chicken farm in their Tempe home.