Governor Tom Wolf signed the Pennsylvania 2021-22 state budget and other laws this week. Here is a breakdown of impacts to education.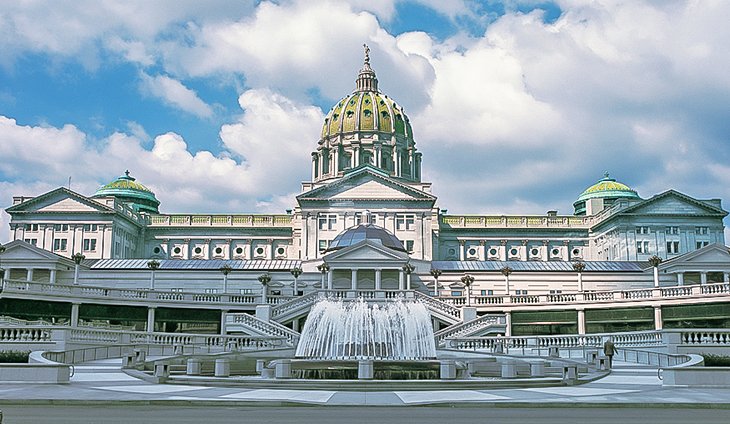 State Budget
The $40.8 billion budget is a spending increase of $1 billion, or 2.6% from last year's budget when supplemental spending and federal stimulus spending is included.
The budget utilizes about $1 billion of the $7.3 billion the state received in federal American Rescue Plan (ARP) funds, with the General Assembly opting to hold the balance of that money which is allowable and  can be used over the next three years. In addition the state had nearly $3 billion in surplus revenue to work with.
The state made a $2.52 billion deposit into the state's Rainy Day Fund, bringing the balance to a historic $2.76 billion. The record-high boost to that fund was made possible because of surplus revenue plus the previously noted $7.3 billion in federal COVID-19 relief dollars.
Included in the budget are:
$200 million increase for basic education, the main stream of state dollars for school districts. The money will be distributed through the state's fair funding formula passed into law in 2016.
$100 million for Level Up, a new initiative providing additional funding to the 100 most underfunded districts in the state. This additional $100 million was a compromise measure as Governor Wolf unsuccessfully pushed for a substantially larger amount of money for education this year in an effort to have all money going to K-12 education funnel through the fair funding formula.
$50 million increase for special education.
$30 million increase for early education, which includes $25 million to expand Pre-K Counts and $5 million to expand Head Start.
The Pennsylvania State Higher Education System, was level funded at $ 477.5 million. However, the system received $50 million from the federal ARP funds to be dedicated to the system re-design. That re-design has not been approved and has been controversial. PMEA continues to monitor the re-design process and how it may impact music education programs at state system schools.
The proposed Nellie Bly scholarship that was designed to provide scholarships for students attending Pennsylvania State System of Higher Education schools is not included in the budget.
The budget includes a $225 million allocation — a $40 million increase — toward the state Educational Improvement Tax Credit program, which gives tax credits to businesses that fund scholarships for private schools.
This spreadsheet from the Pennsylvania Department of Education spells out district funds coming from the state to districts as well as level up amounts.
Any increase in the basic education subsidy is a win as Pennsylvania continues to fall behind other states in the percentage of state support for public education.
Other Notable Legislation
Renewal of Substitute Teacher Provision for Prospective Educators
Intermediate units and area career and technical schools may utilize individuals training to be teachers to serve as a substitute teacher, provided the individual has valid clearances and at least 60 credit hours.
Optional year of instruction due to COVID-19
This bill provides extended special education enrollment as well as an optional year of education for students due to the pandemic. Parents must elect to enroll the student by July 15, 2021. The PA Department of Education will create a standard election form for parents to use.
Under the bill, a special education student who has reached age 21 during the 2020-21 school year or before the start of the 2021-22 school year may continue to be enrolled for the upcoming year.
The bill also permits any student under the age of 18 to repeat a grade level of instruction for the 2021-22 school year at the parent's request; a child at or over the age of 18 may also make a request. The student may continue to participate in academic or extracurricular activities, including interscholastic athletics.